TOMRA's patented Sure Return™ Technology offers unique capabilities for ensuring accurate container recognition and protection against deposit refund fraud attempts. The TOMRA True Vision™ optical system setup is unique and patented, providing images and data of the highest quality.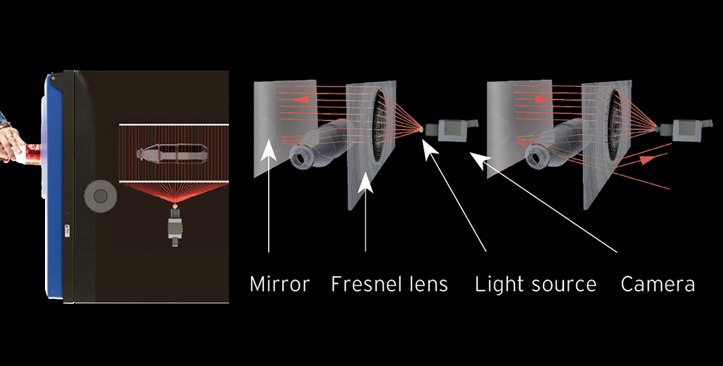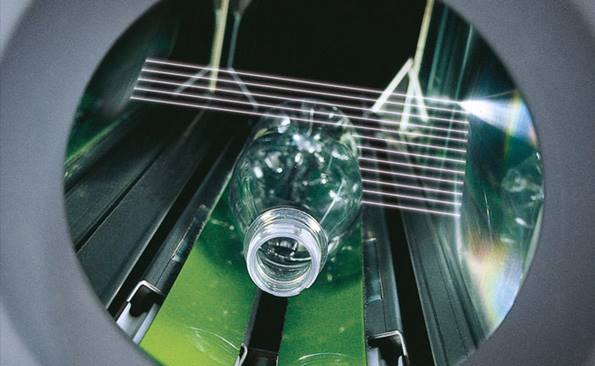 To quickly and accurately distinguish between thousands of different containers is complicated. With TOMRA Sure Return™ Technology, you can rest assured that you have a very reliable solution for executing this task.
All shape recognition systems are based on the principle of identifying a container by capturing an image of it, extracting an outline of its contour, and then comparing this contour to those stored in the machine's database.
The difference between TOMRA Sure Return™ and other systems is the way in which the contour outline is formed. This patented technology contributes to TOMRA reverse vending systems being unmatched in recognition, security and speed.
CONTINUOUS VIDEO
SURVEILLANCE
The TOMRA Sure Return™ system continuously monitors the container all the way through recognition, raising security for the owner
FASTEST CONSUMER
INTERFACE
A gatekeeping function secures that incorrectly inserted containers are detected immediately; this increases customer satisfaction as the return process is more efficient
This valued feature is especially important during store peak hours
PATENTED OPTICAL SYSTEM
SECURE CORRECT REFUND
Unlike competing technologies, the containers are identified regardless of the position in the chamber
The Fresnell lens in the camera avoids the "fish-eye effect", so the correct size of the container is captured
This ensures correct refund is associated with each container