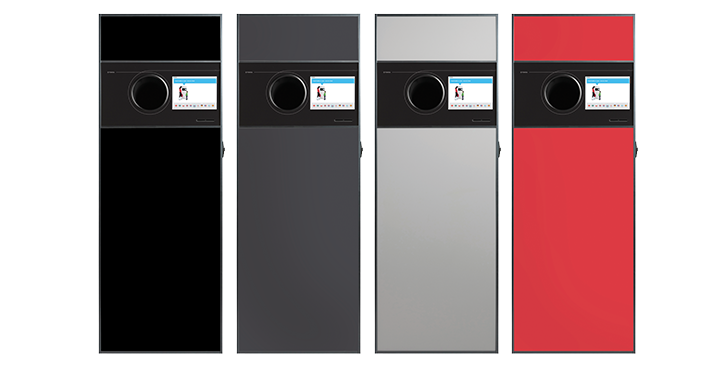 On the market ever since 2012, Ecoprotech Engineering offers intelligent waste collection solutions.

We make all the efforts to promote the newest technology in waste collection, compaction and temporrary storage:  RVM – reverse vending machines, solutions dedicated to different types of markets and applications – from a limited space in the corner of a store, to large spaces in the parking lots of Hypermarkets or even public spaces administered by authorities!
Awesome works
Why TOMRA,  why Reverse vending machines?
Reverse Vending Benefits :

  Better for business
Offers a proven solution that keeps litter off the streets and reduces the need for other expensive waste programs.
Creates labor savings in stores by automating manual tasks
Yields space and logistics savings as the material is compacted, reducing storage requirements in stores and on board trucks.
Better for the
environment
Maximizes material value and maintains material properties, as the containers are sorted by material type.
Keeps the material fractions so clean they can even be recycled into new containers, thus closing the material loop and avoiding downgrading.
Decreases transportation needs as the material is sorted and compacted on site, optimizing transportation capacity and avoiding transport movements.
  Convenient and engaging for users
Makes recycling easy, as the RVS typically is stationed inside or in the entrance of grocery retail stores.
Makes recycling convenient as it is fast and clean, and this motivates repeated use in combination with the instant reward.
Engages users even further when the owner capitalizes on possibilities to use the RVS as a tool for sales promotions, branding and CSR programs.
Do not hesitate to contact us for further details related to the systems Ecoprotech implements in Romania, information on our products – types of machines, costs or integration solutions.
 OUR ADRESS:
164A Barbu Vacarescu , First Floor 1, Office building, Sector 2, Postal code 020285, Bucharest